Showing products 1 to 21 of 21
Avail of our Glass Mosaic tiles for as low as

£44.91

per square metre (m2) inclusive of VAT .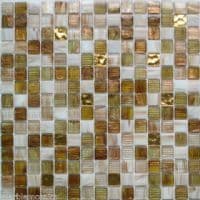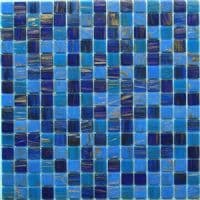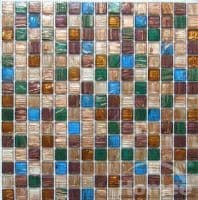 To view our full glass mosaic tile range scroll down the page
Marblemosaics Ltd carries a large and varied range of stone floor and wall tiles such as glass mosaic tiles. These are intricate and elegant additions to any interior design. It evokes the sophistication of multi-color creativity which can be seen in stylish houses and even upscale spa centers.

Glass mosaic tiles are usually used as backsplashes and backdrops to beautiful pools and even cozy and creative bathrooms. These tiles are a popular selection for areas that are susceptible to water because glass does not fade even with continued exposure.

The freedom to play with colors and textures is what makes glass mosaic a common favourite among our customers. Marblemosaics various collection of classy designs permits you to choose only what you think is perfect for your home.

We stock these stunning cheap glass tiles in an amazing array of colours including our bestsellers, which are the galaxy black glitter glass mosaic tile and the pink glitter glass mosaic tile.

We sell our glass mosaic tile range in individual sheets as well as by the square meter (m2). Our tiles are made from high quality glass and are sourced all over the world by our team of experts.

We have over 3,000m2 of glass mosaic tiles in stock available for collection from our warehouse in Sussex. We also offer delivery anywhere within the UK or Europe. Click here to view our location or contact us at 01273 891144 for any inquiries.

Take your time in browsing through our extensive range of quality glass mosaic tiles and choose the best design that fit your style.