Sandstone Mosaic Tiles for as low as £31.99 VAT inclusive per m2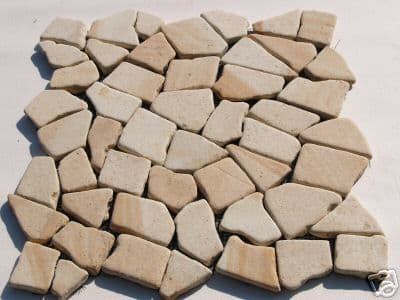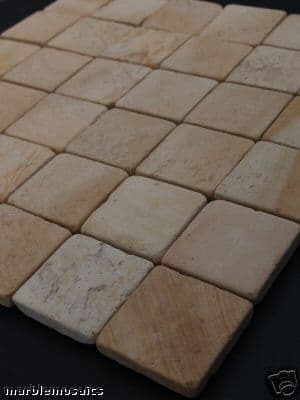 To view our full sandstone mosaic tile range scroll down the page
All of our tiles are sold by the m2 and are fully inclusive of VAT but exclude delivery fees.
Our mosaic tiles are made of all-natural Stone, Marble, Glass , Glass & Stone , Basalt & Quartz which are sourced from professional manufacturers around the world.

Our Sandstone mosaic tiles are made by sorting each stone according to it's color, size and thickness.
Once they are sorted, they are then assembled into interlocking / symmetrical patterns on a mesh , this allows you to very easily install these tiles in your home.
These mosaic tiles are perfect for many applications including showers, backsplashes, floors, walls, wet rooms, pools and pool decks, landscape design etc.
We have over 5,000 m2 of mosaic tiles in stock available for collection from our warehouse in Sussex or we can deliver anywhere within the UK or Europe. Click here to view our location or you can contact us at 01273 891144 to discuss your requirements.